[NEWS] US 'fake news' kingpin Paul Horner found dead at 38
Posted by Dogoo Yung
A writer who became notorious for peddling "fake news" during the 2016 US election campaign has died at 38.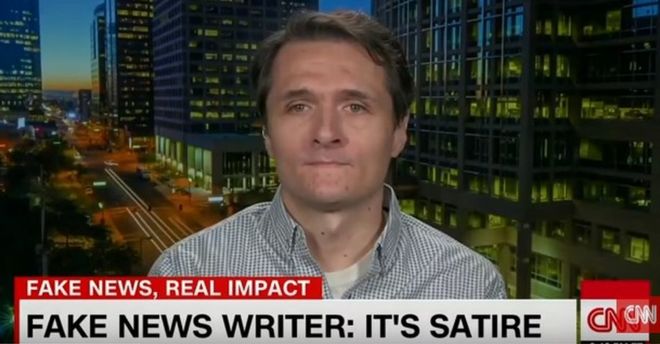 Paul Horner was found dead in his bed in Laveen, Arizona, on 18 September, after a suspected drug overdose, officials said.
Horner, who published fraudulent articles on Facebook and websites he set up, claimed he was the reason Donald Trump was elected in November.
Fake news was a major concern during and after the US presidential campaign.
A surge of made-up stories has been accused by some of influencing the outcome of the vote.
Among Horner's creations was a false claim that former President Barack Obama was both gay and a radical Muslim.
Mr Trump's son Eric, and campaign manager Corey Lewandowski, posted one of Horner's fake news items about protesters being paid $3,000 to demonstrate against the Republican candidate.
'Humour and comedy'
Many of Horner's sites, such as newsexaminer.net, had names falsely suggesting legitimacy.
However, Horner defended his work as "political satire".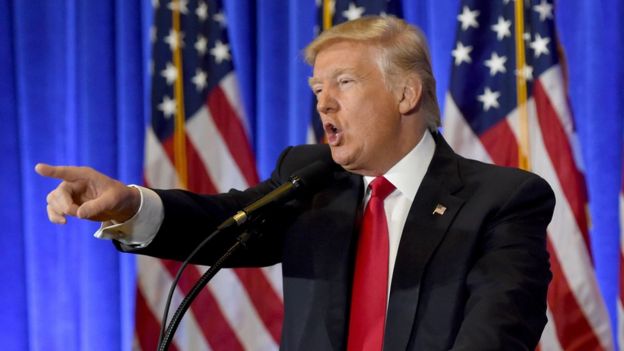 "There's a lot of humour and comedy in it,"
he told CNN in December
. "I do it to try to educate people. I see certain things wrong in society that I don't like and different targets."
His brother
Jj Horner posted on Facebook
that he had died in his sleep at his mother's house, describing the writer as "an internet wizard, a humanitarian, an activist, a philosopher, a comedian".
A Maricopa County sheriff's office spokesman, Mark Casey, later confirmed the death and said an autopsy had shown no signs of foul play.
He said Horner had a history of prescription drug abuse and that "evidence at the scene suggested this could be an accidental overdose".
'I hate Trump'
After coming under pressure, sites such as Facebook have been working with US investigators to track down the authors of misinformation on the internet and establish whether they aimed to sway voters.
In an interview with the
Washington Post
in November, Horner said: "I think Trump is in the White House because of me.
"My sites were picked up by Trump supporters all the time... His followers don't fact-check anything - they'll post everything, believe anything."
But asked whether he targeted fake news at Hillary Clinton's supporters to help her rival, he answered: "No. I hate Trump."
Thanks for visiting naijatripzone blog please follow us on
twitter
@naijatripzone and on
instagram
@naijatripzone_blog for more updates.